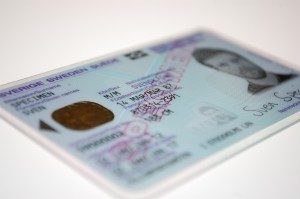 Identity cards, driving licenses and financial cards are some of society's most valuable possessions. That is why document fraud can have such an enormous impact on a country's national security, politics and economy. Government agencies and financial institutions responsible for issuing identity cards, driving licenses or financial cards strive to make them as secure and cost efficient as possible.
Card personalisation technology
IAI's CardMaster series consist of industrial production systems for complete card personalisation. Our systems use advanced personalisation technologies and can apply high level security features. IAI is a well-recognized engineering company with a proven track record in passport and ID card personalisation. Our solutions are highly valued for providing effective new security measures that lock out counterfeiters in every corner of the world.
References
Many governments entrust their challenging projects with us because they value the reliability, accountability and results we deliver. IAI's CardMaster systems are used to personalise leading documents, such as:
Bulgarian ID-cards and Driving Licenses
Finnish customer identity cards
Various Danish cards
Norwegian Driving Licenses
Royal Oman Police Access cards